Season 4 (2021)
All registered mentees have been contacted. The final selection results will be notified in mid-February
*Note: The registration is not limited to IAEA employees, but Mentoring Programme participants are required to have VIC access.
The UN-NYG Mentoring Programme provides an unparalleled opportunity for young nuclear professionals to interact with the senior professionals at IAEA outside their own division and/or broadening their vision for future nuclear career pathways. The objectives are:
Strengthen staff resources through mutual learning experiences for mentors and mentees, to nurture high performance leaders with the capacity to "give back" at the workplace
Develop self-sustaining, moderately informal professional relationships between mentors and mentees that narrow the gap between different departments and age groups at the IAEA

Download the programme leaflet
---
Structure of the Programme
The UN-NYG Mentoring Programme (Season 4) is designed to run for four months' time (February – May 2021) and includes several events either in mentor-mentees pairs (1-on-1 meeting) or in group setups (topical discussion). Each selected mentee will be assigned to a dedicated mentor from another division. Meanwhile, the Mentoring Coordinating Team will provide options of several professional topics during the kick-off event. The mentor-mentee pairs can decide, during their 1-on-1 meetings, which topical discussion(s) to attend. The Mentoring Coordinating Team will organize paralleled sessions in small groups focusing on the topics of interest. A social event and/or a concluding event is planned toward the end of the mentorship season. A preliminary programme timeline is given below. Please keep in mind that the event form and time may subject to change due to COVID uncertainties.
Programme Timeline
| | |
| --- | --- |
| January | Call of interest and application period |
| Mid February | Selection and pairing of participants and notification |
| Late February | Kick-off event |
| Early March | 1-on-1 meetings |
| Mid March | Topical discussions in groups |
| Early April | 1-on-1 meetings |
| Mid April | Topical discussions in groups (TBD) |
| Late April | Social event (TBD) |
| Mid May | Concluding event |
---
Mentoring Coordinating Team
Season 4 (2021): Mr Kaichao SUN, Ms Anna FORTOVA, Ms Lu HAN, Ms Nour EID, Mr Maxwell DANIELS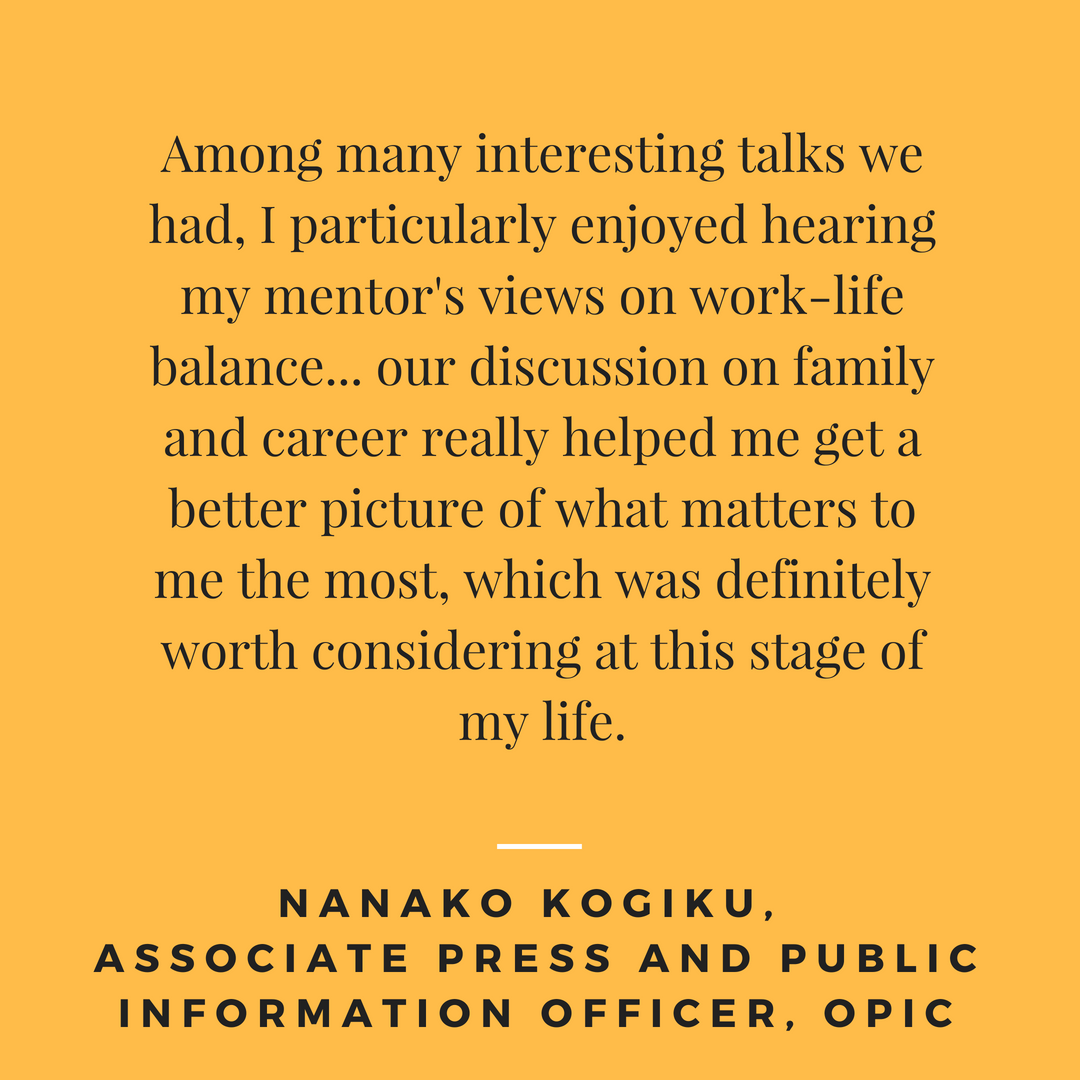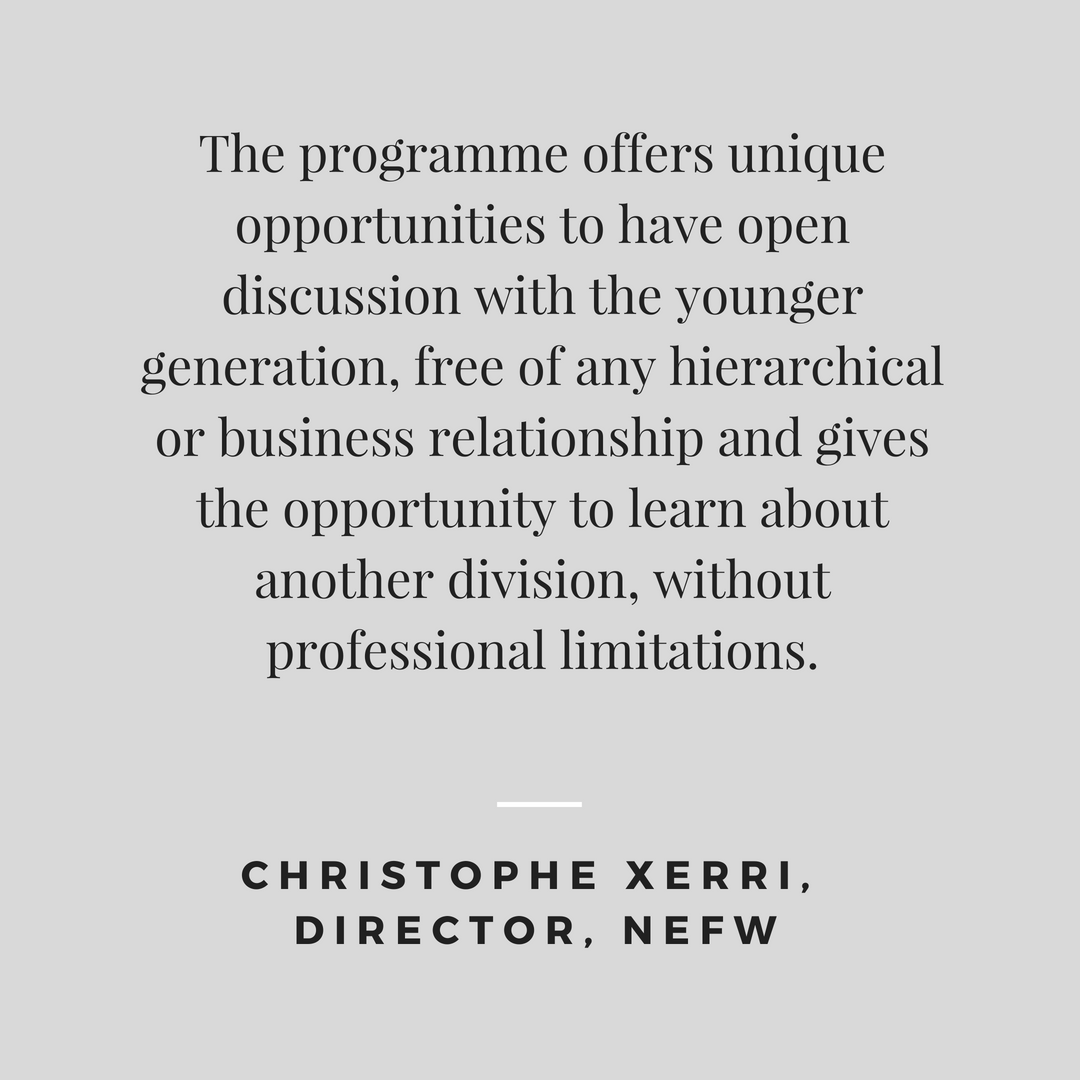 Disclaimer: Candidates are pre-screened with a scoring system considering comprehensiveness of application and fit to the programme. All final selection and pairing decisions are made at the discretion of the UN-NYG mentoring team. Results of applicants may only be released by and upon the applying individual's request.